By Caterina Agostini and Ben Bakelaar
Digital images and tools are attracting the interest of scholars in the humanities. In particular, the International Image Interoperability Framework (IIIF) allows for high quality images and supports a variety of uses and applications including deep zoom, comparison, annotation, and transcription of digital images. With the current pandemic limiting travel and access to libraries and museums, in the Spring 2021 we founded a new DH Special Interest Group at Rutgers focused on IIIF.
In the first meeting, we shared our work and research interests and connected with members of the Rutgers community, from Rutgers University Libraries, the Office of Advanced Research Computing, and various academic departments. Our discussion was centered around introducing what IIIF is and how it works to deliver images inside your browser. For a list of libraries, museums, and cultural institutions adopting IIIF for their digitized collections, visit the IIIF community guide.
A popular IIIF image viewer, called Mirador, is an open-source viewing platform where you can display and zoom one or more images, compare, and annotate them (http://projectmirador.org). You can explore this tool through the official Mirador demo. The viewer works by opening a manifest file which describes the digital object. This manuscript of Dante's original Divina Commedia on Metascripta uses IIIF to allow users to see each page of the manuscript, preview image thumbnails, and easily find the manifest link for use in other tools. This site also enables scholars to create and store annotations on the manuscript.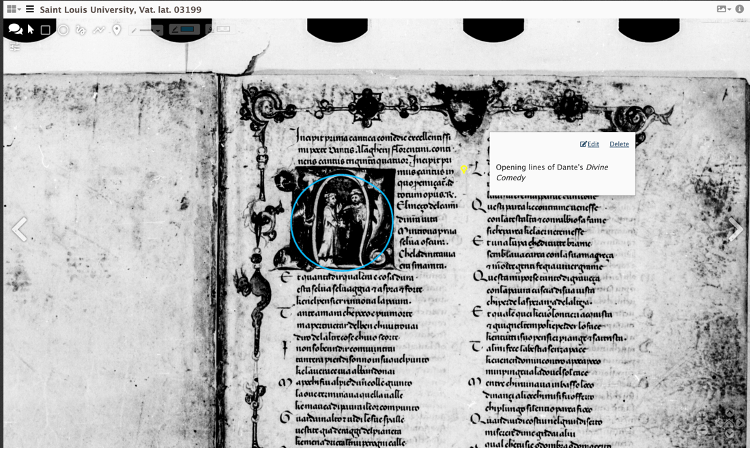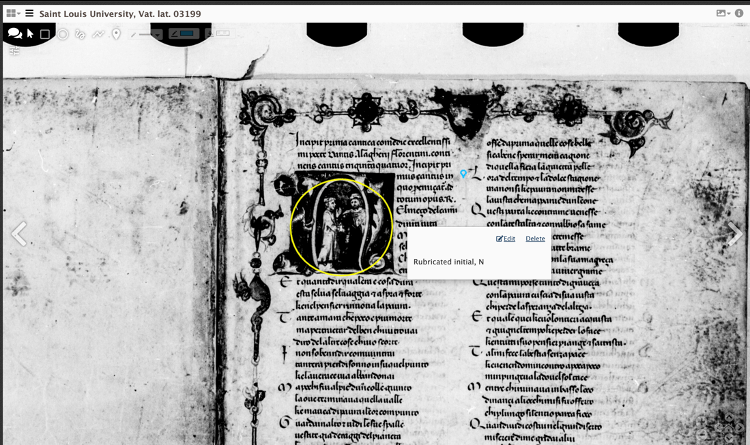 To find and view other manifests in the Mirador viewer, museums and library collections that have adopted IIIF typically provide a logo and/or manifest link inside item records. For example, the David Rumsey Map Collection has made IIIF versions of its images available to all.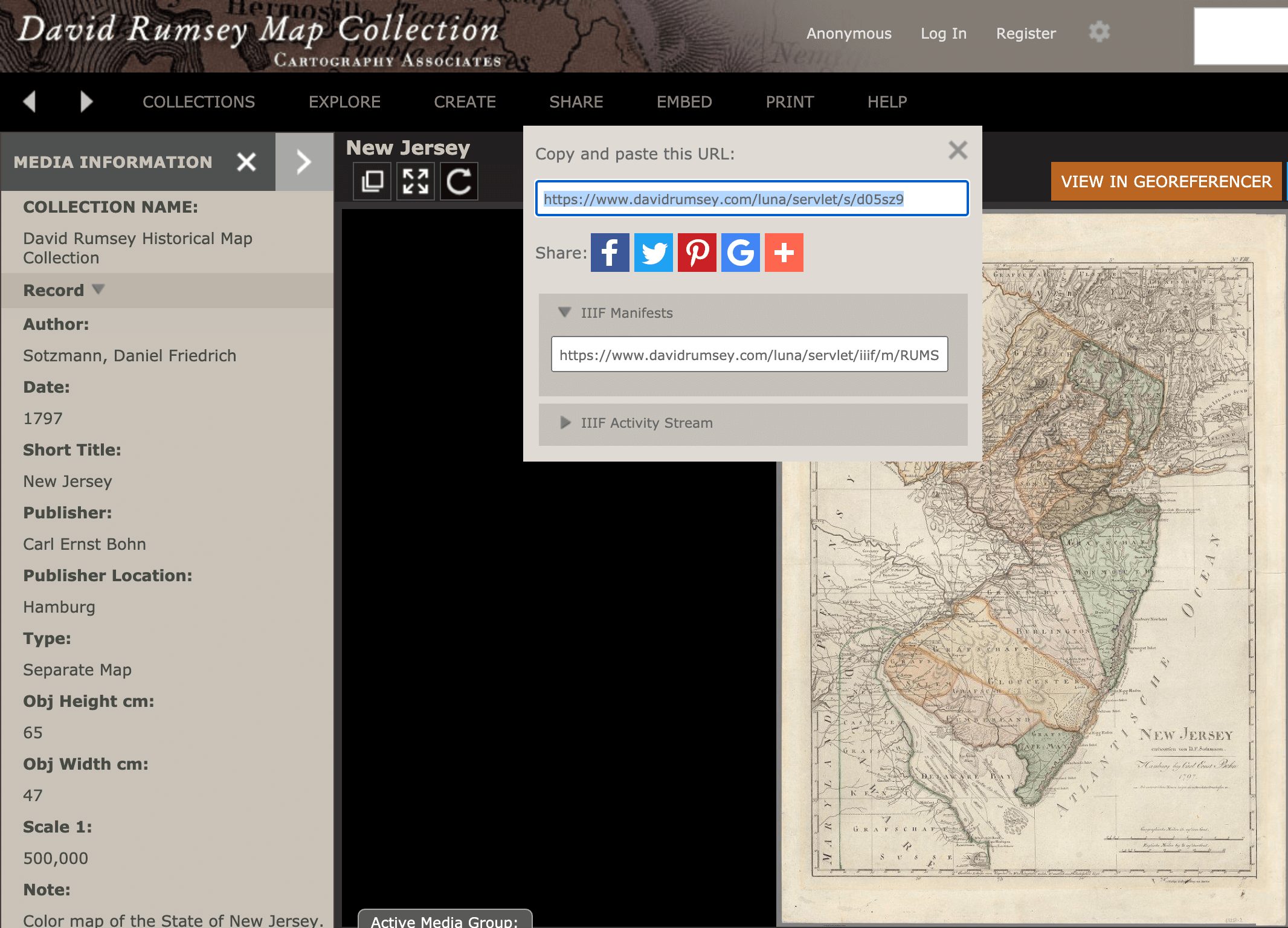 Another example we explored in our meetings is The Qatar Digital Library. The Qatar Digital Library gives scholars the ability to use multiple viewers to interact with the digital objects in their collections. Each object clearly displays the IIIF logo, as well as the logo for the Universal Viewer and Mirador.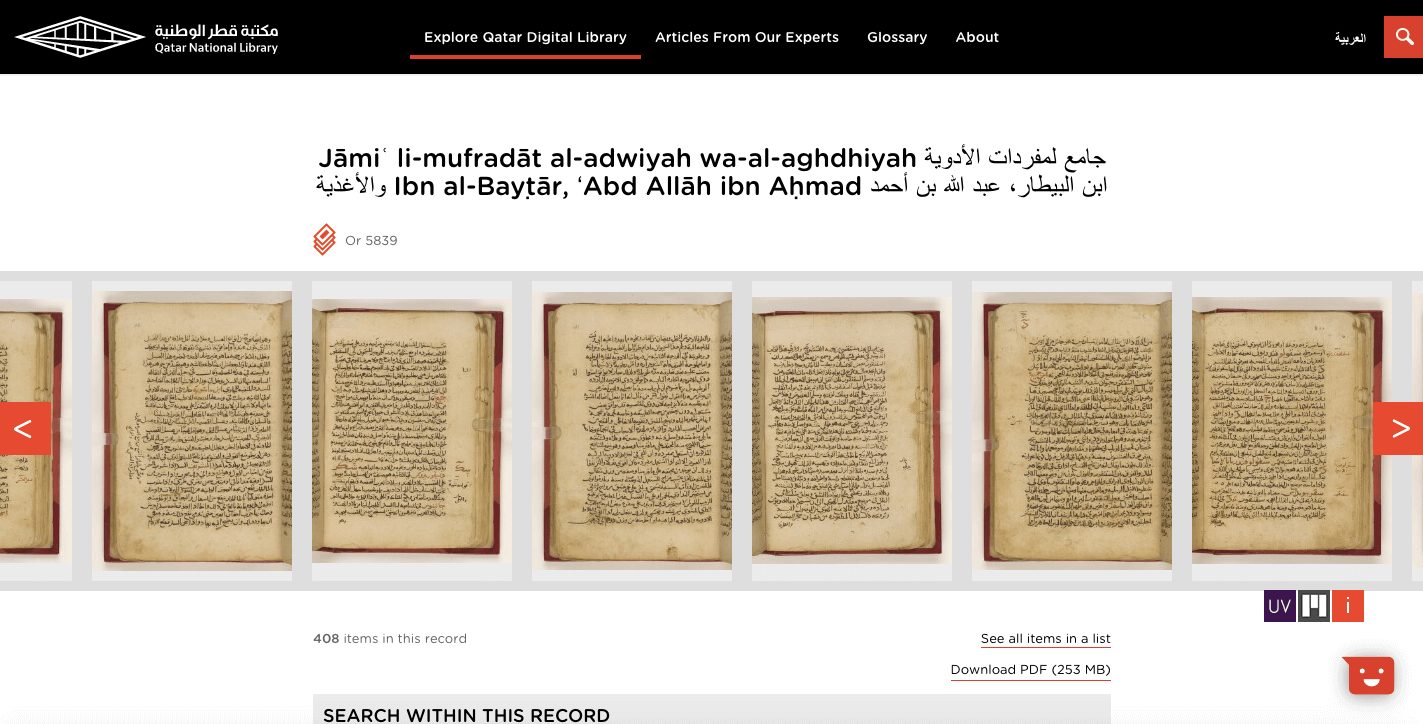 In addition to viewing and annotating images through IIIF, IIIF can be used in innovative ways, for example recombining fragments from manuscripts (https://brokenbooks.omeka.net) and from newspapers (https://chroniclingamerica.loc.gov). For illustrated content, such as comic strips on newspapers, computer vision applications can interpret and identify objects within a collection of digital images.
Rutgers scholars discussed how they planned to use IIIF, ranging from retrieving single digital images that are IIIF compliant, to presenting a collection of IIIF items, and also studying printed pages where contents were altered, removed, or added to the original ones. These activities support various goals relating to research, teaching, and conference presentations.
For teaching purposes and cultural heritage enhancement, we also discussed Storiiies, a IIIF-based digital tool developed by Cogapp. You can pick your own images, annotate them, and guide users through a digital presentation of those images. This demo of Storiiies provides a good introduction to the possibilities of the tool. (June 2019)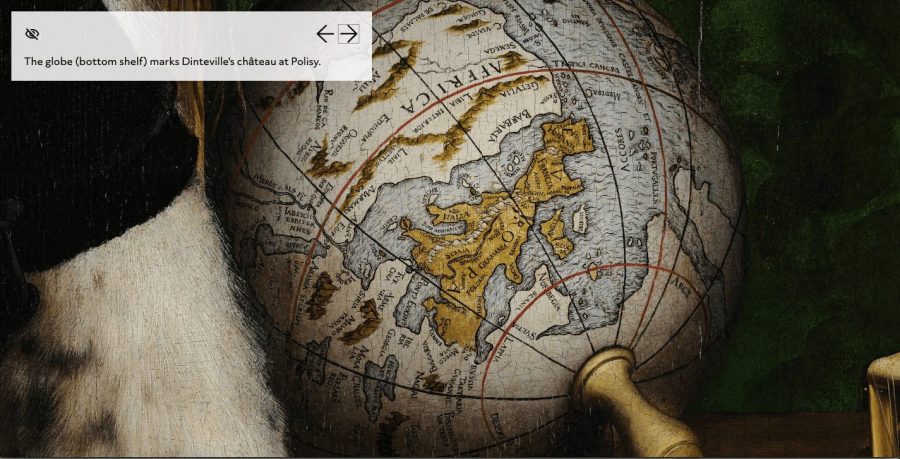 We would like to thank everyone who attended the IIIF Special Interest Group this semester, and we look forward to reconvening in the Fall 2021. More information, a meeting schedule, and registration for the Rutgers IIIF Special Interest Group will be shared in September 2021.
Organized by Ben Bakelaar (bakelaar at rutgers dot edu) and Caterina Agostini (caterina dot agostini at rutgers dot edu).