Reading Regionally, 1865-1915
Alex Leslie, Ph.D. student, department of English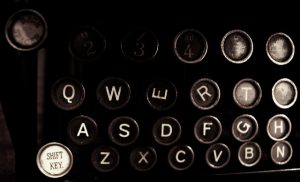 Wednesday, November 30, 2016 at 11:00 a.m.
Digital Humanities Lab, Alexander Library (4th floor)
Join us for a workshop in which Alex Leslie, a 2016-17 DH seed grant recipient, will present his work in progress on a quantitative analysis of literary regionalism in the postbellum United States. Light refreshments will be served.
Abstract:
For the past two decades, scholarship on postbellum America has argued that the prominence of literary regionalism – a genre of fiction focused on representing local distinctiveness – was in fact the product of national publishing networks and transnational aesthetic trends. What this production-oriented approach overlooks, however, is how such fiction was understood by readers in the regions themselves. By using quantitative analysis on millions of pages of newspapers from the Chronicling America database to compare how authors were referenced differently and to different degrees across the country, this project aims to map a cultural geography of readership in the postbellum period. For this initial workshop, I will argue that these methods can be used to demonstrate a meaningful distinction between regionalist authors whose reception shows no particular geographic pattern and those who were, I argue, read regionally. I look forward to (and will greatly appreciate) all feedback, especially on method!
Data and maps at https://sakai.rutgers.edu/x/xfoCXY (authentication required).