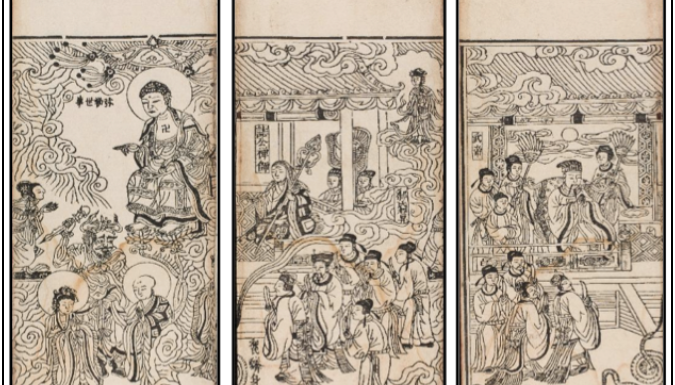 [crossposted from https://www.sas.rutgers.edu/cms/asian/events/#sym-buddhist-literacy-vietnam]
Presented by Rutgers, the State University of New Jersey & The Vietnamese Nôm Preservation Foundation
Friday – Saturday, September 23 & 24, 2016
Location: Alexander Library, Scholarly Communication Center Lecture Hall
We are happy to announce an upcoming international and interdisciplinary symposium on Buddhist Literacy in Early Modern Northern Vietnam, to be held from 23-24 September, 2016. Catalyzed by the recent digitization of two textual collections held at the Th?ng Nghiêm and Ph? Nhân Buddhist Temples in northern Vietnam, we propose to investigate the interaction of textual practices, publishing, and the transmission of literacy in interaction with Buddhism and the Buddhist institution. The texts in these collections are written in both Literary Chinese and vernacular Vietnamese, and include both classical sutras with cosmopolitan distribution, as well as region-specific texts, produced and circulated on a local level.
It has long been recognized that Buddhism played a varying but consistently vital role in the transmission of literate knowledge throughout East and Southeast Asia. By examining these collections of diverse but otherwise mundane textual artifacts, we seek to understand the kinds of literacy that prevailed in these types of religious and non-courtly settings, as well as to investigate how networks of publishing, text-production, and the bartering of knowledge were constructed and maintained across Buddhist monastic communities. Although our focus is on the Vietnamese context, our investigation is conducted in explicit comparison with analogous contexts in China, Korea, and Japan; and we invite scholars and students of all fields and areas of study interested in issues of Buddhism and Literacy, the transmission of literate knowledge, and the interaction of cosmopolitan and vernacular forms of textual culture, to attend our symposium.
For more info and to RSVP, see links below:
Map of College Avenue Campus
To RSVP (Not required, but appreciated)
Please contact John Phan at john.phan@rutgers.edu for more information.